What is NASCAR Rumble All About
A brainchild of Electronic Arts, NASCAR Rumble takes racing games to new heights. Specifically tailored for PlayStation, this high-octane racing game pushes you to maneuver through 18 diverse courses located in six distinct regions. Each region presents its own challenges, while power-ups scattered across the tracks amplify the thrill.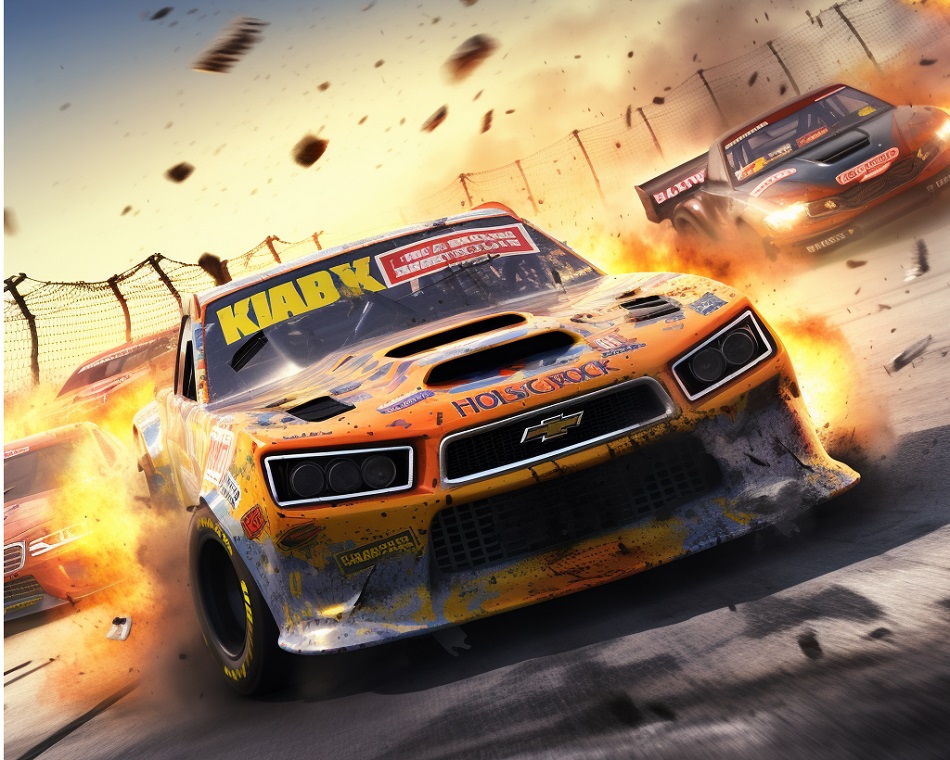 Pushing the Pedal in NASCAR Rumble
Far from the typical NASCAR game, NASCAR Rumble adds an exciting twist to the racing genre. It draws inspiration from arcade racing, interspersing vibrant tracks and power-ups reminiscent of Mario Kart, hence adding an extra layer of exhilaration to each race.
Prepare to go head-to-head with a single rival or compete in a championship race. As you zoom through diverse courses, collect a variety of power-ups to give you an edge and drive you closer to victory.
Released exclusively for PlayStation 1 in 2000, NASCAR Rumble presents a straightforward racing mechanic. Your primary goal is to outspeed your competitors in a race or series of races against one to five opponents. Featuring vehicles from the 2000 NASCAR Winston Cup Series, Craftsman Truck Series, and unlockable NASCAR legends, along with bonus vehicles, NASCAR Rumble offers an authentic racing experience with a refreshing, fun-filled twist.
Which games are similar to NASCAR Rumble?